Our Approach
We understand the importance of minimizing the time and inconvenience associated with dental procedures, which is why we have invested in state-of-the-art equipment such as digital X-rays, intraoral cameras, and CEREC technology to provide our patients with high-quality, efficient care. With our same-day dentistry services, we can often complete procedures such as crowns and veneers in a single visit, saving our patients valuable time and eliminating the need for multiple appointments. Our approach to dental care is centered around our patients' needs, and we are dedicated to ensuring they receive the best possible care with the latest technology available.
Meet Our Dentists
Looking for a dental team that can provide a range of services all in one place? Look no further than Scripps Rock Dental in Scripps Ranch! Our experienced team is dedicated to providing comprehensive dental solutions, so you don't have to worry about referrals to multiple offices. With our expertise and state-of-the-art technology, we'll help you achieve and maintain a healthy, beautiful smile. Meet our dentists and discover the care and personalized attention you deserve.
Shivi Gupta, DMD
Get ready to meet Dr. Gupta – a dentist passionate about making her patients feel comfortable and relaxed under her care. With years of experience and advanced training, she involves her patients in all treatment decisions and takes the time to review x-rays and digital photos together. But what she loves most about her job? The wonderful patients and amazing people she works with every day at Scripps Rock Dental.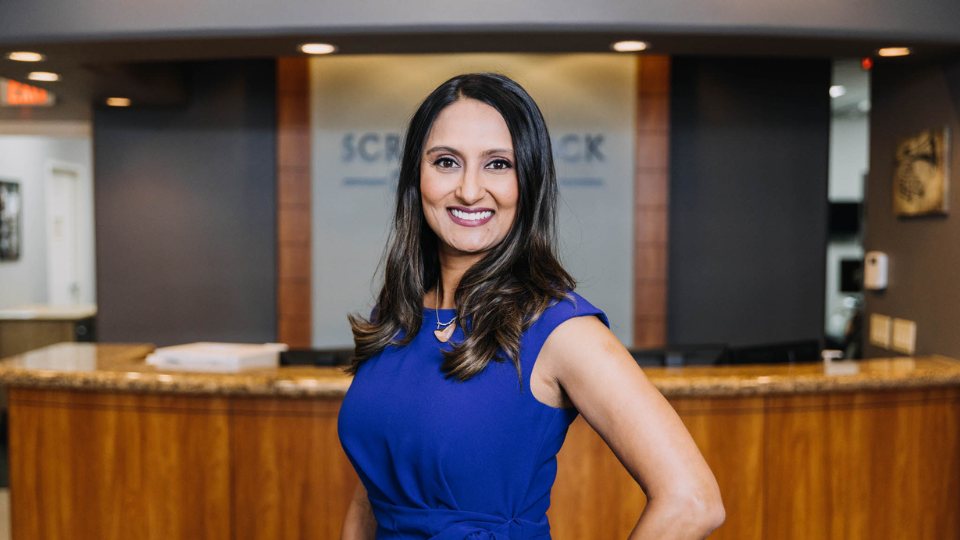 Tony Hatch, DDS
Get ready to rock your dental appointments with Dr. Tony Hatch! This isn't your ordinary dentist – he's a national dental educator and a passionate lover of dentistry. He's spent over a decade training dentists across North America on the art and science of Smile Design and stays on the cutting edge of the latest procedures and materials. But Dr. Hatch stands out because of his love for his amazing patients. He takes the time to get to know everyone, caring about their wants and needs to provide personalized care that brings smiles to their faces. With his fantastic staff, Dr. Hatch has cultivated a compassionate and friendly culture that will make you feel right at home.