Leading the Way in Modern Dental Care in San Diego
When you visit Scripps Rock Dental, you receive quality services ranging from routine preventative care and oral health screenings to cosmetic services such as veneers and teeth whitening, all in our rock and roll-themed office! We want to provide our patients with a fun, stress-free experience. 
Schedule
Appointment
Call Now
Modern Dental Care in San Diego, CA
If you are looking for a dentist in San Diego, Scripps Rock Dental is currently accepting new patients and offering a new patient special. At $99, our new patient special includes a cleaning completed by one of our highly experienced dental hygienists, an exam conducted by either Dr. Hatch or Dr. Gupta to determine if any oral health issues are present, and X-rays to identify potential issues that may not be visible on the surface of the teeth. Following the x-rays, cleaning, and exam, your dentist will review the findings and develop a personalized treatment plan. We hope that the new patient special will be the beginning of a lasting friendship!
Dental Services
Dental Care Provided By A Highly Trained Team
We're not your average dental office – we're a rockin' crew of tech-savvy dentists who are all about delivering top-notch oral health services to our Scripps Ranch community in San Diego, CA. Our cutting-edge dental technology and personalized approach will leave you feeling like a true rockstar.
Meet Our Dentists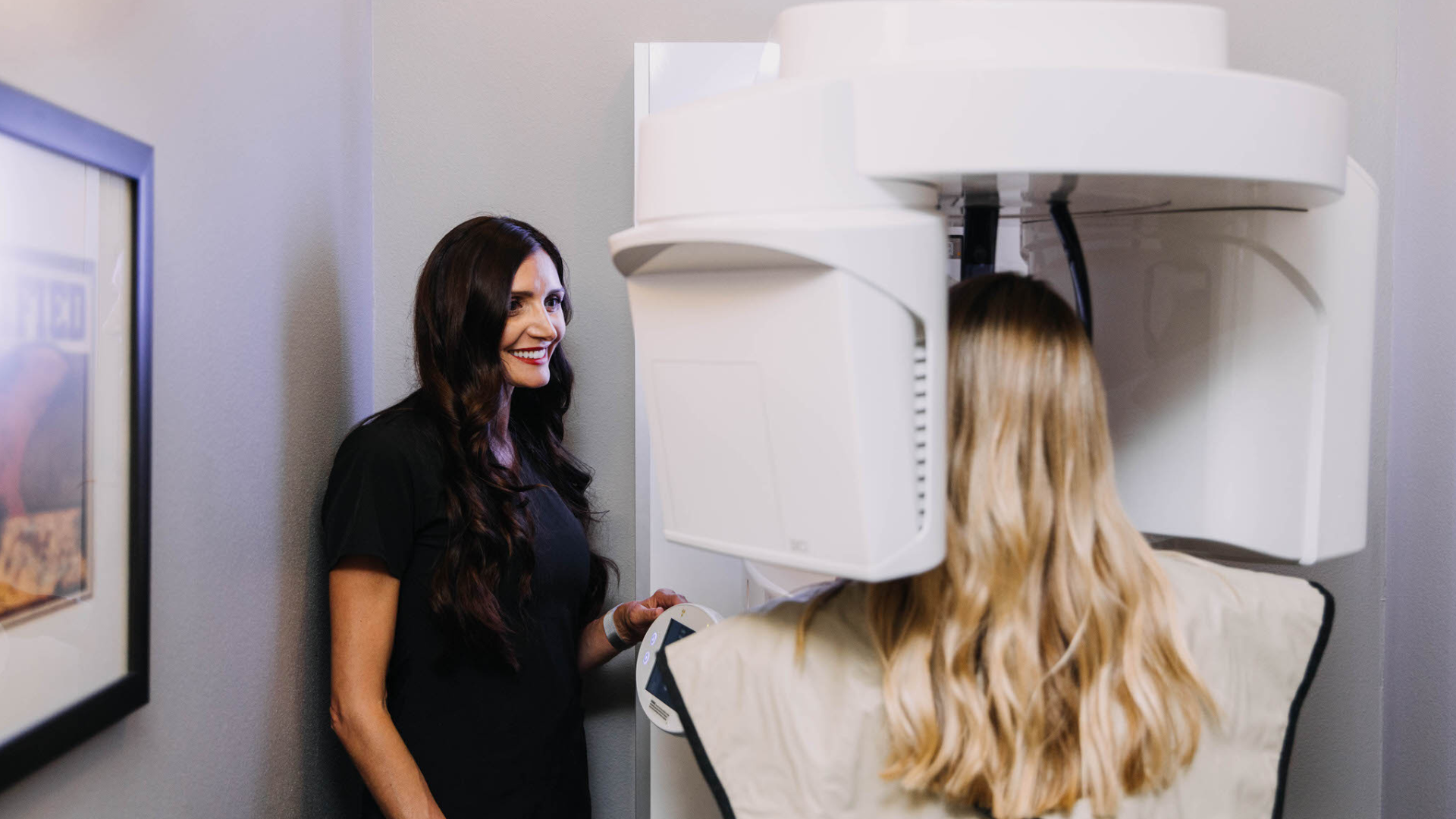 Get Ready to Rock Your Smile with Our Featured Dental Services
At Scripps Rock Dental, we offer a variety of featured services that are sure to leave you smiling from ear to ear. From routine cleanings to complex procedures, our team of skilled dental rockstars has got you covered. Looking for a complete smile makeover? Our cosmetic dentistry services will have you rocking a Hollywood-worthy smile in no time. Need a filling or crown? Our restorative dentistry services will get your teeth back in tip-top shape. And we don't just stop there - we also offer a range of general dentistry services to help you maintain your oral health, including routine check-ups, cleanings, and X-rays.
High-Quality Dental Care in the Heart of San Diego
Our dental practice is not your ordinary office – we offer top-notch care backed by the latest dental technology to ensure you're rocking a healthy smile that lasts a lifetime. From digital X-rays to CEREC crowns, we have all the gear to ensure your teeth are in tip-top shape.
Get Directions
Get Ready to Be Rocked by Our 5-Star Reviews - Our Happy Patients Are Singing Our Praises!